Does the Microsoft communication app open without your consent? we tell you how to avoid it.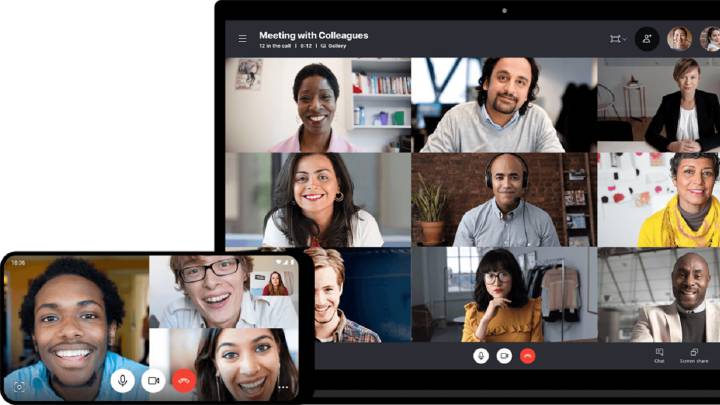 Skype is one of the oldest applications to communicate with your friends. Natural heir to Messenger (which gave many good times to many) the app is one of the most used on PC to communicate with your friends but it can sometimes be a somewhat annoying application, especially as soon as you turn on the PC. For this reason, we show you how to prevent Skype from starting without your permission in Windows 10.
How to prevent Skype startup
You may not know it, but there are applications that start in tandem with the operating system and the PC. If your computer is powerful enough the impact may not be very great, but if the resources you have are modest it may take more than a minute to load. All this without counting the hardware of your machine, but the important thing is that some applications demand more than others.
And this is where we want to go because Skype is one of those apps that have an impact on the CPU and that start with your PC. It is a formalism that helps those who want to turn on the app to quickly connect to a chat, but for some it is annoying. You may well uninstall the software, but we don't want to get to that point because we are going to show you how to prevent Skype from starting without your permission . We are going to tell you two ways to do it and here is the first
Open Settings and then Privacy Settings

Select the Background Applications tab

Find Skype and flip the switch

Restart the computer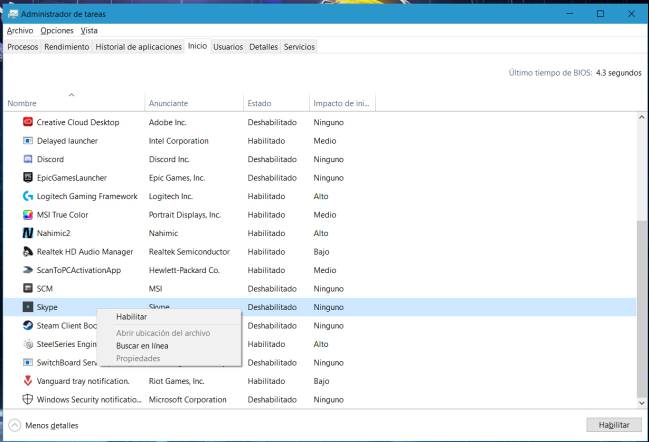 This should be more than enough to achieve our goal, but there is another method:
Press the Ctrl + Alt + Del keys

From the new screen Enter the Task Manager

In the Home section look for Skype

Right click and select the disable option
Once this last option is completed, which is much more reliable, you will not only avoid the automatic start of Skype, you will also improve the performance of your machine by avoiding its impact classified as medium.